Major fund manager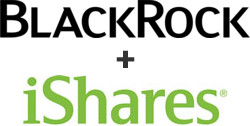 BlackRock, the world's largest investment firm, is among the world's top investors in the agribusiness companies responsible for destroying our tropical rainforests. To make the urgent transformations needed to end global deforestation and reign in the climate crisis, BlackRock needs to change its ways. Tell BlackRock to adopt a No Deforestation Policy!
11.18%
INVESTED IN DEFORESTATION-RISK COMPANIES
AGRIBUSINESS
deforestation-risk producers and traders of palm oil, paper/pulp, rubber, timber, cattle, and soy
BANKS AND LENDERS
that finance deforestation-risk agribusiness producers via lending and underwriting
MAJOR CONSUMER BRANDS
that use deforestation-risk agribusiness commodities in products
328 funds with $231.19 BILLION in stocks of deforestation-risk agribusiness, banks and lenders, and major consumer brands
Looking for your favorite fund and can't find it? Sorry, but we don't have everything in our database.
More from Invest Your Values
See how mutual funds and ETFs are rated on issues ranging from fossil fuels, to deforestation, gender equality, guns, prisons, weapons, and tobacco: