Major fund manager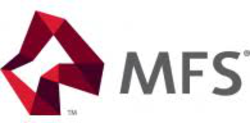 MFS has big investments in companies like Archer Daniels Midland, Pepsico and Procter & Gamble that grow, trade or use palm oil, cattle, pulp and soy in their products but have failed to eliminate deforestation from their operations. This means MFS has a key role to play in voting for No Deforestation policies at these companies and engaging with company management to make sure these policies are implemented. In order to do that, MFS needs to get its own house in order. Tell MFS to adopt a No Deforestation Policy!
14.07%
INVESTED IN DEFORESTATION-RISK COMPANIES
AGRIBUSINESS
deforestation-risk producers and traders of palm oil, paper/pulp, rubber, timber, cattle, and soy
BANKS AND LENDERS
that finance deforestation-risk agribusiness producers via lending and underwriting
MAJOR CONSUMER BRANDS
that use deforestation-risk agribusiness commodities in products
34 funds with $32.04B in stocks of deforestation-risk agribusiness, banks and lenders, and major consumer brands
Looking for your favorite fund and can't find it? Sorry, but we don't have everything in our database.