Major fund manager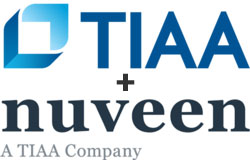 Along with its subsidiary Nuveen, TIAA is one of the largest pension funds in the U.S. Despite its reputation for social responsibility, TIAA is also one of the world's largest investors in fossil fuels and agribusiness, and the largest investor of farmland in the world, with almost 2 million acres of farmland on four continents worth as much as $10 billion. But TIAA's agribusiness investments and farmland deals are causing more harm than it lets on. These deals are driving land grabs, deforestation, and human rights violations, and they're squeezing out family farmers and rural communities. Demand that TIAA stop buying farmland and institute a No Deforestation Policy!
11.76%
INVESTED IN DEFORESTATION-RISK COMPANIES
AGRIBUSINESS
deforestation-risk producers and traders of palm oil, paper/pulp, rubber, timber, cattle, and soy
BANKS AND LENDERS
that finance deforestation-risk agribusiness producers via lending and underwriting
MAJOR CONSUMER BRANDS
that use deforestation-risk agribusiness commodities in products
How TIAA/Nuveen is invested in the climate crisis
Teachers Insurance and Annuity Association of America (TIAA), with $1 trillion of assets under management, is the leading retirement fund manager for university faculty, and non-profit professionals. TIAA and its subsidiary Nuveen have billions of dollars invested in fossil fuels and the agribusinesses responsible for deforestation – the two greatest contributors to the climate crisis.
TIAA/Nuveen's climate risk by the numbers
$13 BILLION

invested in fossil fuels and agribusiness - the two greatest contributors to the climate crisis.

$931 MILLION

invested in deforestation-risk agribusiness companies (palm oil, paper/pulp, rubber, timber, cattle, and soy).

$13 BILLION

invested in fossil fuel companies in TIAA/Nuveen funds. (See more on TIAA Investments/Nuveen's fossil fuel investments at Fossil Free Funds.)

$662 MILLION

invested in fossil fuels and agribusiness in TIAA/Nuveen's so-called "sustainable" funds.
As of November 2021. Portfolios analyzed include U.S.-domiciled open-end funds and exchange-traded funds (ETFs) with at least 40% of assets invested directly in equities. Figures do not include any exposure from other asset classes such as fixed income funds, collective trusts, or funds domiciled outside the U.S. Some companies tracked are active in both fossil fuels and agribusiness, and this is reflected in the totals.
TIAA/Nuveen's investments in deforestation and climate crisis include exposure to companies that are driving unprecedented fires in the Amazon Rainforest, destruction of critical wildlife habitats in Indonesia, and gross human rights violations around the world.
Bunge, Archer Daniels Midland, and JBS have expansive plantations in Brazil that helped create the conditions for fires in the Amazon Rainforest resulting in the destruction of hundreds of thousands of hectares of forest. JBS in particular has also been implicated in illegal practices and corruption.
Indofood, Indonesia's largest food processing company, has illegally cleared 10,00 hectares of forest in Borneo for palm oil plantations. The Roundtable on Sustainable Palm Oil affirmed an Indofood Agri subsidiary in 23 offences including child labor, gender discrimination and toxic working conditions.
Posco and its subsidiary PT Bio Inti Agrindo (PT BIA) are responsible for destroying 26,500 hectares of forest in Indonesia's Papua province. In 2015, the Norwegian Sovereign Wealth Fund divested from Posco Daewoo/Posco International and in June 2018 ABP, the world fifth largest pension fund, divested 300,000 Euros from the company over its failure to address deforestation.
What is in TIAA Investments' "Social Choice" funds?
TIAA currently offers three mutual funds, branded as "Social Choice Funds" because of their sustainability profiles. However, all three of TIAA's Social Choice funds include fossil fuel and deforestation-risk agribusiness companies. Nuveen offers seven ESG ETFs, four of which include agribusiness investments, and all of which include fossil fuel holdings.
The dirtiest Social Choice fund contains

$366 MILLION

in fossil fuel and deforestation-risk agribusiness companies.
In total, TIAA/Nuveen's "sustainable" funds contain

$662 MILLION

in the companies driving the climate crisis.
Weak policies enable dirty practices
TIAA has no policy in place to manage deforestation risk in its equity portfolios. In August 2018, TIAA subsidiary Nuveen adopted a
"Zero-Deforestation Policy in Brazil."
Under the policy, TIAA/Nuveen "will not acquire land on behalf of any of its accounts in Brazil that has been cleared from native vegetation" after a set of dates specific to biomes named in the policy. While the policy shows that TIAA is attentive to the concerns of deforestation, its scope does not extend to farmland already held in its portfolio. Independent research has shown that TIAA's farms in the fragile Brazilian Cerrado have been cleared of
72,000 hectares
of forest since 2000. Further, georeferenced data obtained by independent researchers reveals that TIAA's Brazilian subsidiary Radar SA
deforested
at least one of its Brazilian properties soon after purchase.
TIAA's land holdings in Brazil are implicated in deforestation and human rights violations
TIAA's land holdings in the Cerrado region of Brazil are driving deforestation, wildfires and land conflicts – all of which pose significant financial risk to clients. A
2020 report
found that:
By establishing a majority-owned subsidiary called Radar in Brazil, TIAA appears to use complex corporate structures to circumvent legal restrictions on foreign land ownership.
Despite a recent increase in transparency, the land portfolio in TIAA's investment vehicles remains unclear. TIAA's asset manager, Nuveen, maintains a public map with farmland holdings. However, Nuveen's information does not fully match public ownership records.
Between 2009 and 2018, 2,970 hectares of vegetation were cleared on six TIAA farms in the Cerrado. In August 2019, fires burned 2,350 hectares on three of these farms.
TIAA subsidiary Radar's properties have been linked to land-grabbing and conflicts with local communities in the Matopiba region.
Value loss in Radar's portfolio in Matopiba could amount to USD $192 million.
What should TIAA/Nuveen Do?
Make sustainability the default: Make fossil fuel and deforestation-free funds the default for all its investment products.
Disclose its exposure to climate, deforestation, and related human rights risks.
Commit to robust climate and no deforestation policies in order to reduce exposure to ESG risk and drive change in investee companies.
Exclude from investment portfolios companies that routinely engage in deforestation, human rights abuses, and massive carbon emissions.
Repair the damage by engaging with companies to remedy past harms through restoring damaged forests and eco-systems and implementing active and responsive grievance mechanisms.
Help TIAA/Nuveen clean up its act on deforestation and climate risk.
Sign the petition
74 funds with $28.14 BILLION in stocks of deforestation-risk agribusiness, banks and lenders, and major consumer brands
Looking for your favorite fund and can't find it? Sorry, but we don't have everything in our database.
More from Invest Your Values
See how mutual funds and ETFs are rated on issues ranging from fossil fuels, to deforestation, gender equality, guns, prisons, weapons, and tobacco: